Fabric awnings provide shade, reduce the need for air conditioning, and make your home or business look great! J & J handles both residential and commercial awnings, and we have many styles and colors to choose from! If you're looking for a retractable awning, please look at our Retractable Awnings page.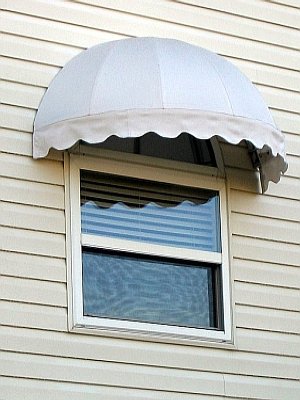 With a wide variety of shapes, patterns, and trim styles, our awnings can be customized to perfectly fit the decor and style of your home or business.
Imagine how nice it would be to have your door sheltered from the rain! Keep your guests, friends, or customers happy and dry with a beautiful fabric awning from J & J!